Welcome to my website
creative, knitted textile art by LindyD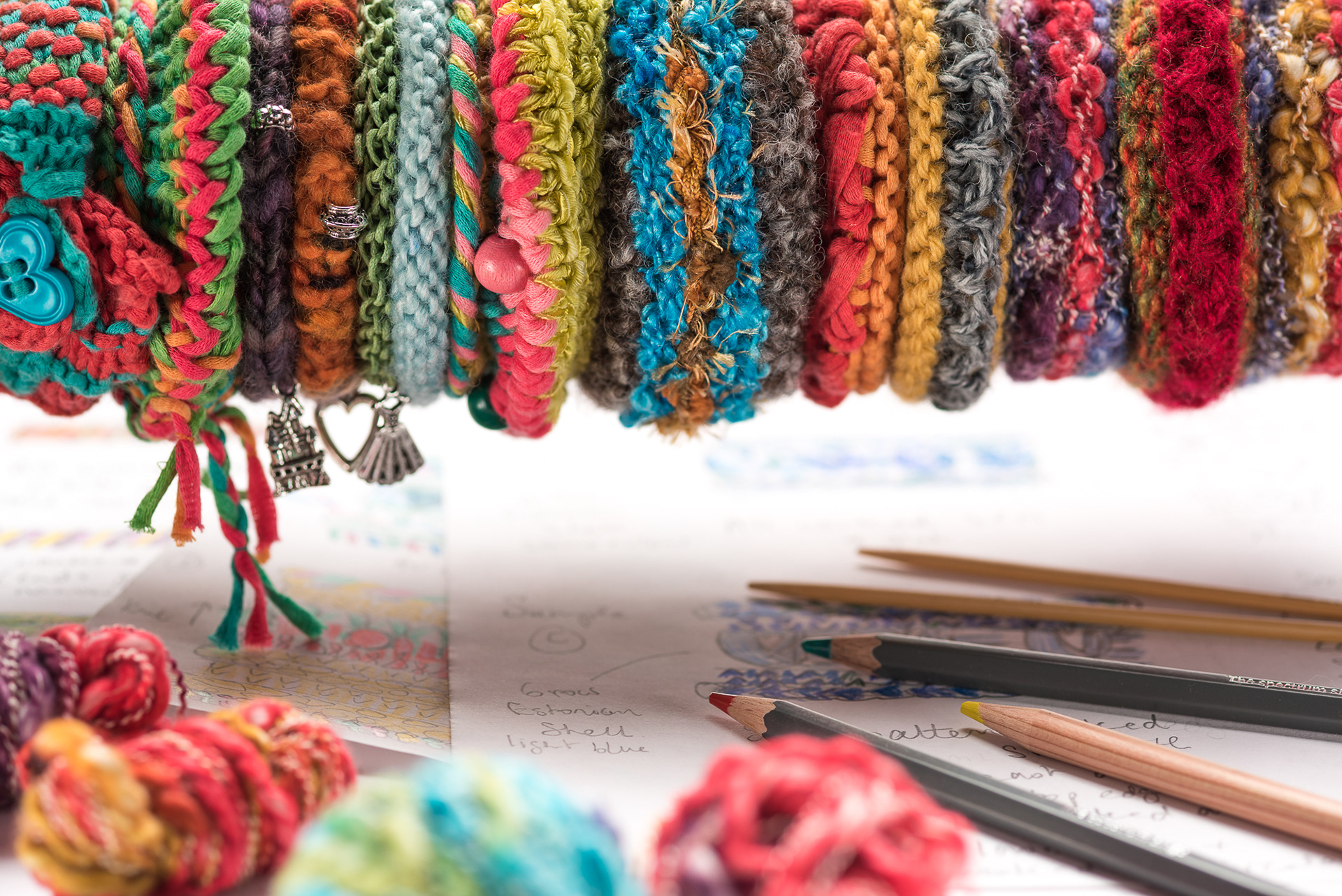 I'm Lindy Doran and I design and create artwork and jewellery using hand knitting.

This medium means I can work with an infinite variety of yarns and different stitches and techniques. My aim is to make wonderfully textured pieces of artwork and bright attractive jewellery and also to inspire others who knit to be a bit more adventurous in their knitting projects. Through my soft jewellery kits, others can enjoy the fun of creating lovely knitted jewellery pieces to wear and it might even encourage them to move on to other more adventurous knitting projects like artwork.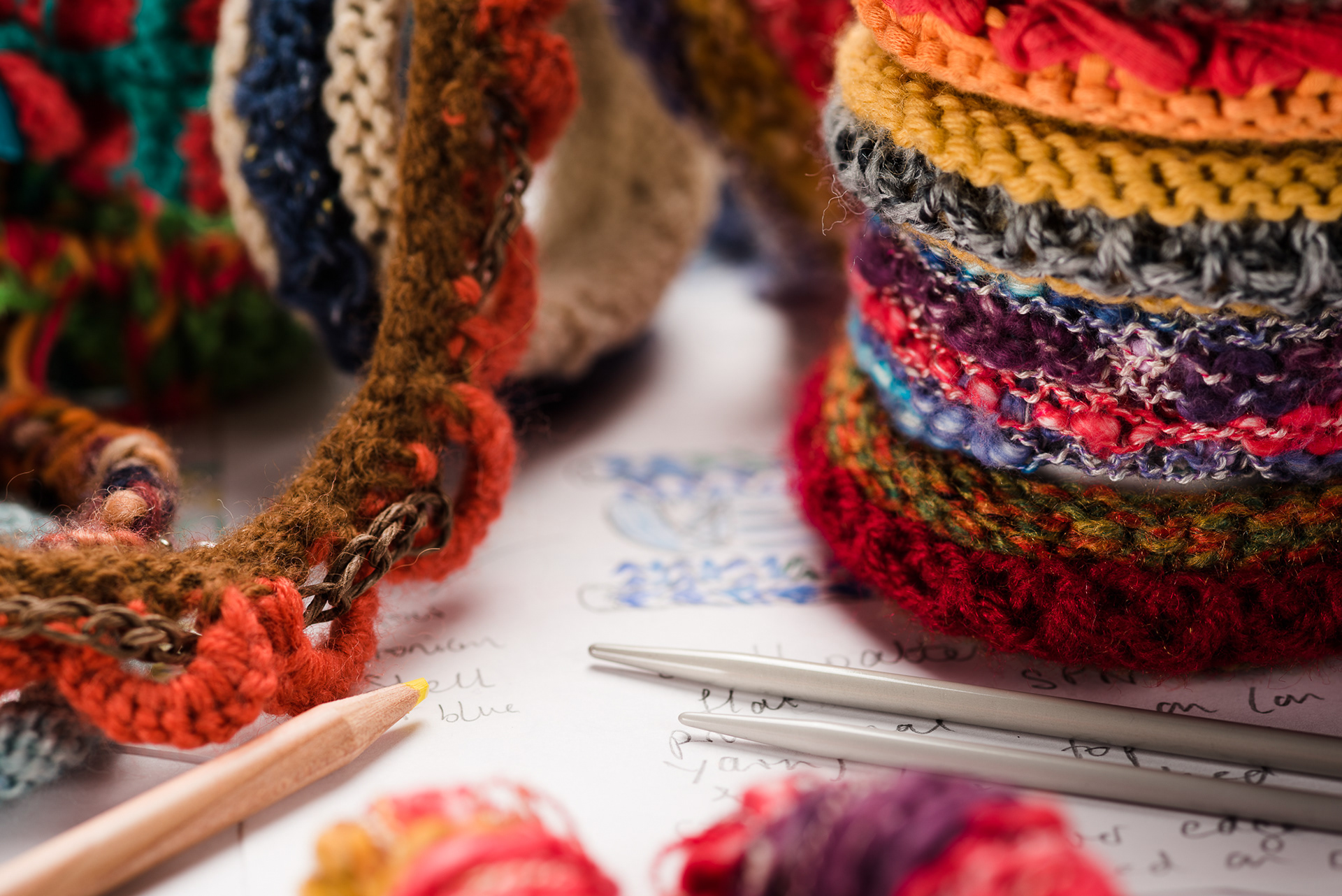 When it comes to working with texture and colour, designing and making soft knitted jewellery is a wonderful way to get creative and experiment. It's also wonderful to see the end result in such a short time, usually only a few hours and you get lovely little miniature works of art as accessories to add to your wardrobe!
See my

Jewellery

page for more information and visit my

Etsy shop

to see my range of Jewellery Knitting Kits for sale.
The landscape provides inspiration for my finished artwork...I love the way that using knitting gives a wonderful textured dimension to the finished piece.
See my

Gallery

page for more of my work.