I'm Lindy Doran and here I am surrounded by one of the things that inspires me...the natural world.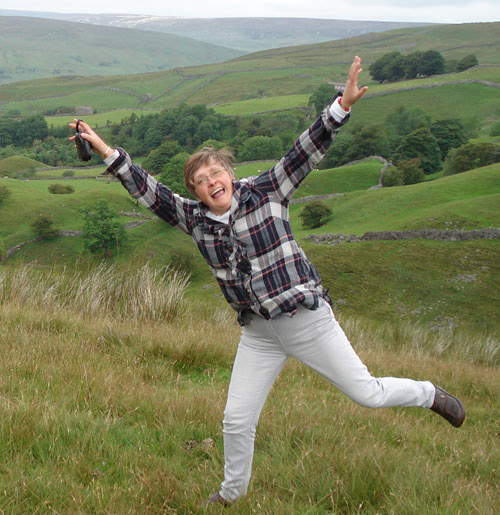 A starting point for my work was the huge wonderful world of coloured and textured yarn out there. I knew I wanted to design and make with it and looked for ways to give it the opportunity to be more than just a jumper! Being able to create artwork inspired by the natural world and to design and make soft jewellery gives it a new exciting life and gives me a world of infinite design and crafting possibilities. I love it!

In addition to my larger scale art works I design and make soft jewellery using knitting techniques and have recently developed a range of kits to encourage others to take up this very satisfying pastime. From time to time I run Knitting workshops as I love to help and encourage others to be more adventurous and freeform in their knitting, do get in touch if you'd be interested.
I'm in the process of getting my knitting kits and yarn resource packs onto my Etsy shop so do check there in the next week or so and see what's listed. I'll be adding new designs to it regularly too.
I live and work in the beautiful English Lake District, with brilliant commercial photographer Dayve and two grey whippets (who would I'm sure prefer the climate in the south of France!)